Below are some awards, events, and features I am proud of!
Contestant, Sew You think you Can Sew Family Ever After
Apronology Magazine Winter 2012
Altered Couture Magazine Summer 2012
Romantic Homes Magazine July 2012
Mod Podge Rocks
Craftgawker.com
Project Run & Play
Sew Much Ado : Flashback Friday
Elegance & Elephants: Knock Off Series
30 Days of Sundresses at Melly Sews
Family Ever After Summer Sewing
Conferences, Shows
Speaker Craftcation Conference 2012
Creator of A Vintage Luncheon Fashion Show, Life Centers of Ventura County 2011.
Member:
Blueprint Social Network
Blog Her
Dandelion Upcycled menswear dress featured in Altered Couture magazine
August 2012
Colettee Hazel Featured at Rhinestones and Telephones.
(Press button above.)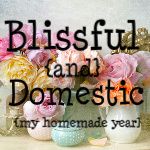 Original design wedding gown created for Miss Maria Krestyn, April 2011
Santa Paula Theatre, California
High Chair featured
Flamenco ruffle top tutorial on Craft Gossip
"Love" Upcycled T featured on Craft Gossip
Mod Podge letters tutorial on Craft Gossip
old lady!
http://craftgossip.com/?s=sew+country+chick